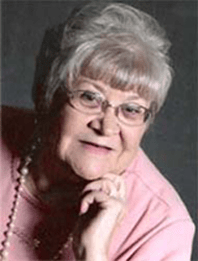 Rozet, Campbell County,
Wyoming and Its
Homestead Families
(1880 – 1949)
The Heptner Sisters
Wyoming School Teachers
Lorna J. Whisler was born in Wyoming and grew up with a large extended family of aunts and uncles and cousins. Always close to her Aunts Leona and Jeanette, she grew closer to them when they retired and she was able to travel with them frequently.
After graduating from Campbell County High School in May 1954, she went to work for the Mountain States Telegraph and Telephone Company as a telephone operator and worked there for more than four years until the telephone company converted to a dial system that would no longer require operators at the Gillette office. After passing a federal civil service test, she was assigned to the Bureau of Naval Personnel in Arlington, Virginia, across the Potomac River from Washington, D. C. There she worked in the Distribution Division responsible for distribution of Navy officers and enlisted personnel to and from their duty assignments throughout their careers. In 1980, as the Head of the Travel Order Section, Lorna was assigned to the automation of Navy travel orders Task Force. For her contributions toward the automation of Navy personnel travel orders, she was presented with the Navy's Superior Civilian Service Award in 1982. She retired on November 3, 1995, as Assistant head of the Travel Orders Section, in the Distribution Department of the Navy Military Personnel Command (formerly the Bureau of Naval Personnel).
A love of history, especially local & family histories, propelled Lorna in the early 1970's BI (before internet) to begin researching the history of her paternal and maternal grandparents who homesteaded in the Rozet, Wyoming, area in 1913 & 1922. She spent several of her vacations in court house basements, libraries and cemeteries in Colorado, Indiana, Iowa, Nebraska, Virginia, Wyoming and Nova Scotia, Canada. Never intending to put the data into a book until she received inquiries from several of her cousin's children about their grandparents and great grandparents that the possibility of compiling a book for them came to fruition.
She now lives in Natural Bridge, Virginia.
Lorna Whisler lst Place Winner
Article in Gillette News Record by Jake Goodrick
May 14th, 2022, Book Signing in Gillette, Wyoming
May 15th, 2022, Book Signing in Rozet, Wyoming